8 KEY CONCEPTS THAT COMPRISE THE MAJOR PART OF LOCKSMITH INDUSTRY/ Locksmith Van Nuys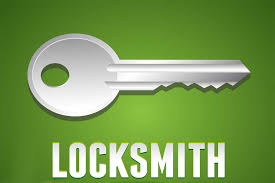 Locksmith industry is a one that makes your living much safe and secured. It is a huge and great industry that consists of much more than mere opening of jammed locks. Indeed these works take much time to get perfection. Here are 8 key concepts that comprise the major part of locksmith industry:-
1. Locksmith- The major term in the industry, a 'locksmith' is a person who deals with the various aspects of your lock and key related issues and solves them. In most countries, locksmiths follow a strict set of rules while starting as apprentices. In others, they must have a certificate or degree after getting proper training from a recognized university.
2. Rekey-This is a term very much in vogue in the locksmith industry. It means changing the keys for a lock, that is, having a different key to operate the same lock. This is a relatively simpler way of changing the tumbler or wafer configuration of keys so that only the new keys will function while the old ones will cease to do that.
3. Lock outs-An emergency situation in the locksmith industry, a lock out is when you are locked out of your car, house or office while the keys are lost, misplaced, broken or jammed. Such situation may arise even when you leave the keys inside and lock the doors by mistake.
4. Lock replacement-As the term denotes, this means the replacement of the whole lock system and not a mere key or configuration. This occurs when the old lock is broken or damaged or you suspect someone having unauthorized access to it.
5. Key copies-This is to make the exact copies of the existing keys. In case of a lost or broken key, if you are sure that no unauthorized access is responsible for that, you may also go for copies of the existing keys. This definitely needs a very expert locksmith.
6. IC Core replacement-An interchangeable core is a compact keying mechanism in a specific small format figure eight shape. This has specialized control keys which if lost, broken or misplaced give rise to extreme emergency situations. You immediately need a locksmith.
7. Security inspection-It is used to denote the checking around any of your properties including your house, business, car or any other small valuables like chest of drawers, boxes, internal doors and the like to judge the level of security they have and hence come up with the weak areas that exist to recommend and estimate the services needed.
8. Miscellaneous valuables-This denotes the items like chest of drawers, boxes, internal doors, safes, office desk, mailbox and the like that can contain small valuables like jewellery, gems, important papers a and so on.