Emergency Locksmith Services  (747) 900-1779
We all find ourselves in an emergency situation requiring the help of a locksmith from time to time. Keys and Safes Service Van Nuys and the surrounding area has a dedicated team of technicians prepared for exactly those instances.
Our emergency helpline is (747) 900-1779 which operates 24 hours a day, 365 days a year so there will never be a time that you are left alone in a crisis.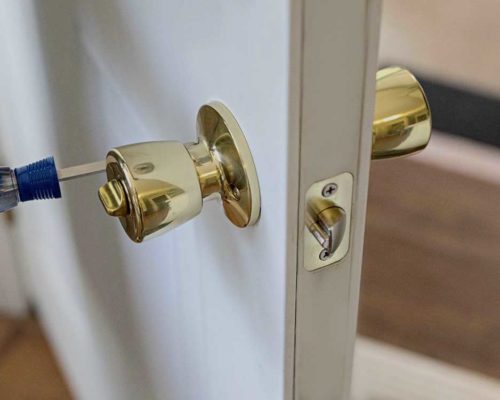 Quick and professional locksmiths in Van Nuys
Of course, dealing with an emergency is the last thing any of us want to do. It often sends us into a frenzy and panic as we are caught completely unprepared at the most inconvenient time. So the most sensible thing you can do is let a professional handle it for you. Trying to do something yourself can and will only lead to more damage. This is especially true when opting for the lowest possible price which most of the time ends up being the most expensive due to lack of experience.
At Keys and Safes Service Van Nuys, you can rest assured that you will be receiving a veteran in the locksmith industry. We dispatch only the best technicians versed in all aspects of locksmithing who have endured gruelling training in order to become accomplished in their profession. Each technician can reach you in about 20 minutes or less, guaranteed. Our technicians are dispatched in a mobile vehicle complete with tools, machinery, and spares to fit every kind of scenario.
Some of our most common emergency locksmith services:
24-Hour Emergency Lockout – You find yourself locked out of a vehicle, home, or office requiring immediate help.
Break-In or Forced Entry – If there is any attempt of a break-in, signs of damage to the door or locks, you will need to get new locks installed.
Lost Keys – If you lose the key to your home, car or office and need to gain entry, you'll need re-keying done. Hence, this is the more cost-effective alternative to installing new locks.  The technician changes the internal pins inside the locks so the lock only works with a new key.
Broken/Snapped/Damaged keys – On occasion, your keys will get hit by something or become warm, causing them not to function very well. They can also snap or even get stuck inside the lock. That's when you would need an emergency key extraction on the key using an extraction tool. The technician will need to remove the key and produce a new one or two for you.
Around the clock service at affordable prices
Keys and Safes Service Van Nuys are here to help with any emergency at any time. No job is too big, small or difficult for us. In addition, we cope with unusual cases every day and never leave a client in need. Our technicians conduct themselves appropriately and take pride in the standard of their work even under time constraints. Plus, we offer high standards at affordable prices. Call us today at (747) 900-1779 and see what real, practical service can do for you.