Residential Locksmith Services in Van Nuys (747) 900-1779
Around your house, apartment, high rise or townhouse, you could find yourself in need of a number of locksmith services. Keys and Safes Service Van Nuys has a wide variety of services ranging from house lockouts to jammed locks.
Top Residential Solutions at the touch of a button
When you call us on (747) 900-1779, you'll get through to our friendly dispatch team. They will answer any questions you might have or help you with the service you need if you're unsure of where to start. Once you have given the dispatcher your name, number, location and an outline of your matter they can go ahead and send out a technician. You can expect our technicians to arrive in approximately 20 mins or at a time that suits you if it's not an urgent matter.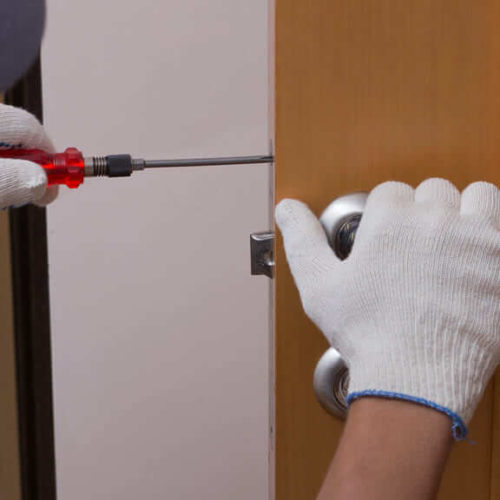 Our quick residential locksmith services include:
Emergency Home Lockout
Re-Keying
Professional Lock Picking
Brand New Lock Installations
Service and Repair to Existing Installations
High-Security Locks
Deadbolts
Lever Handle Locks
Door Knob Locks
Intercom System
Evictions
Pick Resistant Locks
Gate Security
Camera Installation
Internal Door
Furniture and Office Desks
Safes
Mailbox
Keypad System
Keyless Entry
Outside Sheds, Doors, Garage Doors
As you can see, we have many services available at Keys and Safes Service Van Nuys. If there happens to be a service that you require that you don't see listed, please call us as these are simply our most popular services.
Top technicians at your service
Your technician will arrive at your location in a mobile security vehicle. Their vehicles are equipped with components to handle any type of job, along with machinery and appropriate tools so that each individual service can be carried out to the highest possible standard. All of our technicians receive full training in the art of locksmithing and also in dealing with you the customer. We want you to receive a fantastic service from courteous professionals.
Residential Locksmith Van Nuys  
At Keys and Safes Service Van Nuys, we care about our customers and want you to receive the very best service from us. We also want to make your locksmith experience pleasurable and as convenient to your day as possible. We believe in providing fast, effective services at competitive rates. Additionally, we have a continually growing client base through happy customers returning or recommending us to their friends and family. Be sure to give us a call at (747) 900-1779. Keys and Safes Service Van Nuys is open all day, all night, weekends and holidays included. Because we are really dedicated to providing you with an emergency service or appointment at any time.
You can also take advantage and receive a free security inspection with any service you book, helping you find security issues or even just giving you advice on how to secure your home that little bit better.